About Slack Chemical Company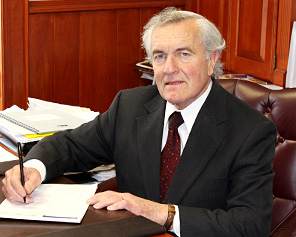 CEO, Robert Sturtz of Slack Chemical Company Inc.
Since 1986
Slack Chemical is proud to be recognized as one of the top chemical distributors in the nation. Always looking to improve upon our success, Slack Chemical offers the highest quality products, competitive pricing, and customer service without comparison.
Slack Chemical has been at your service since 1944. As a chemical warehousing, repackaging and distribution company, we specialize in swift, reliable delivery of the highest quality products. We have more than 500 commodity items worth well over $7 million stored at our facilities in Carthage, Castorland, and Saratoga Springs New York. Our professional, highly trained staff is ready to assist you with all of your chemical needs. Slack is ready to deliver or ship to you at a moment's notice. If we don't stock it, we'll get it...fast. Slack will get you what you need when you want it. Even if you have an unusual request, we want you to give us a call.
Our combined facilities include three rail sidings; 650,000 gallons of liquid storage, and 385,000 square footage of packaging, warehousing and office space. Inventory consists of over 500 materials currently valued at $3 million.
Slack Chemical has one of the largest privately owned fleet of tractor-trailers in the Northeast, including 37 powered units, augmented by 80 tank and box trailers. All drivers are Slack employees with extensive training in HAZMAT transporting and dispensing of a wide variety of bulk tankers, as well as packaged dry and liquid materials. We invite all interested parties to contact us to learn more about how we can meet your needs.
The current owner, Robert Sturtz, purchased the company in 1986. At that time there were eight employees and three straight trucks, they averaged $3 million in sales delivering a radius of 150 miles. Bob Sturtz sought continued growth for his company by offering quality products and services. Through his work ethic, determination and the dedication of his employees, Slack now has annual sales exceeding $30 million and 95 full time employees. Our fleet has grown to over 100 vehicles and currently has three facilities to service our ever growing customer base in New York, Pennsylvania, New Jersey, Vermont, New Hampshire, Connecticut West Virginia, Ohio and Massachusetts.
Since 2004, we have been listed in the Purchasing Magazine as one of the top 100 Chemical Distributors in the Nation.
Our growth and success would not have been possible without our customers, to whom we offer our deepest appreciation and sincere thanks for your past patronage. We at Slack look forward to serving your greater needs in the years ahead. May our relationship be mutually pleasant, prosperous and satisfy your needs in every respect.


When it comes to customer service, Slack Delivers...and at a competitive price.